STRENGTH IN NUMBERS
Expanded SEMA membership strengthens our political power, earning us a better seat at the table. Growing SEMA's base through individual memberships will give our community a stronger voice to protect, enhance, and grow our businesses, our industry, and our passion for the vehicles that we love.
ACCELERATING COMPLIANCE
Educating SEMA members on the pathways to compliance, and how to work with the EPA and ARB is a critical task. I believe that this should be addressed with constant, accurate information from SEMA. We will continue to work with government agencies to ensure the future of the aftermarket performance industry.
FUTURE FORWARD
SEMA's future is being decided right now. We must focus on growing our industry on our terms and not let anyone else control it for us. What is important to you, your customers, and your family is important to SEMA and it is our job to work together to build a future that offers tremendous opportunity to us all.
REAL THREATS, REAL RESULTS
The EPA, ARB, and SEMA need to work together. Before it's too late…
As a founder and R&D Principal of Derive Systems, we dealt with and negotiated the industry first Consent Decree settlement with the EPA and DOJ. Many SEMA members rely on the ability of the aftermarket to "alter the calibration" of a vehicle's ECU. The ability for the specialty parts aftermarket to modify the ECU of a vehicle is critical to the future growth of SEMA. If the ability for the aftermarket to modify a vehicle's ECU is reduced or eliminated, a large number of SEMA member companies will be affected. A small example of the products that will be affected: Wheels and Tires, Camshafts, Intakes, Cylinder Heads, Exhaust Systems, Supercharging Systems, Turbocharging Systems… I promise to leverage our unique insight to help ALL SEMA Members understand how to work and thrive within today's emissions laws.
Chris Johnson's Goals, Policies, and Platform
ARB & EPA COMPLIANCE SPECIALIST
Civil Suits and judgments against SEMA membership threaten the health and the future of the aftermarket performance industry. It has been my observation, that among fellow SEMA aftermarket business managers the "fear of the EPA/ARB" has never been higher. I believe that this fear should be addressed with constant, accurate information from SEMA. As someone who has personally worked with the ARB since 2002, I believe that this prior experience uniquely qualifies me to help SEMA educate members about the path to emissions compliance.
INDIVIDUAL MEMBERSHIP FOR ALL
SEMA needs to grow – to millions of members – if we want to get the attention we deserve in Washington, California, and across the world. Modern politicians typically will listen to the group with the largest sphere of influence. SEMA is a well-organized, well-funded group that represents an exciting industry segment and it is time to grow SEMA into a large association that can work together to support pro-racecar politicians and work against anti-racecar politicians. As a veteran racer, I have a strong passion for preserving and protecting our racing industry.
PROUD TO SUPPORT THE RPM ACT
The RPM Act needs to pass, and we need a large SEMA membership to ensure that it happens. The EPA has taken the position that all vehicles with a VIN must retain and not alter their emissions systems. The use of disclaimers no longer cut it, and marking products with "racing use only" or "off-road use only" will not protect companies from legal action by the EPA/ARB. We need a large SEMA membership to ensure the passage of legislation that will protect every American's right to turn street vehicles into dedicated racecars. The RPM ACT must be passed, or the motorsports that we love will never be the same.
INDUSTRY GROWTH
As the CEO, President, and Founder of JMS and the Founder and R&D Principal at SCT / Derive Systems, I have dedicated my life to the aftermarket industry and have built multiple award-winning businesses that continue to grow today. These businesses are long-term SEMA member companies, employ passionate people like you and I, and have thrived despite headwinds in the aftermarket, Big Government threats, and ebbs and flows in the economy. This unique business experience is something I hope to bring to SEMA, to help every member succeed, no matter the challenge ahead.
If you're interested in learning more, and you want your voice to be heard, please sign up for our newsletter below.
I look forward to connecting with you.
Endorsements
Don't take my word for it – here's what industry experts have to say:
On behalf of the entire Roush Yates Engines organization, we would like to endorse Chris Johnson for the 2019 Specialty Equipment Market Association Board of Directors. As CEO and co-owner of Roush Yates Engines, I believe it is imperative that we align the motorsports and aftermarket leadership positions with passionate and innovative business leaders like Chris Johnson.

At Roush Yates Engines, we engineer and build, in partnership with Ford Motor Company, over 1,000 high performance engines annually. Roush Yates Engines is the exclusive engine builder of the NASCAR FR9 Ford V8 engine and twin-turbo EcoBoost Ford V6 race engine that powers the Ford GT super car in the IMSA and FIA series.

I have personally known Chris for over seven years and continued to be inspired by his technical knowledge of performance vehicles and vision for aftermarket industry. During these seven years, we have worked on several engine performance enhancements that continue to deliver performance, as well as drive revenue. In addition, we have worked with Chris and his team to develop products that are utilized in 13 Universal Technical Institute (UTI) Power & Performance programs across the U.S., not only to showcase power and performance in vehicles, but to also educate and excite students and faculty on the performance aftermarket. In closing, I believe that Chris Johnson would be an asset to the SEMA Board and our Industry!
Doug Yates
President & CEO Roush Yates Engines
I have known Chris Johnson since 2004. During my 44 years in the automotive industry, I have met a lot of good people, but no one better than Chris Johnson. As a SEMA Australian ambassador, I personally recommend that my fellow SEMA members vote for Chris Johnson for the SEMA Board of Directors. Even though we are located a great distance apart, Chris has made a huge impact on the aftermarket EFI tuning industry in Australia. His innovative SCT custom tuning software helped grow our entire industry and it enabled many small businesses to flourish. Electing Chris to be on the SEMA Board of Directors would be a win for the worldwide Automotive Industry.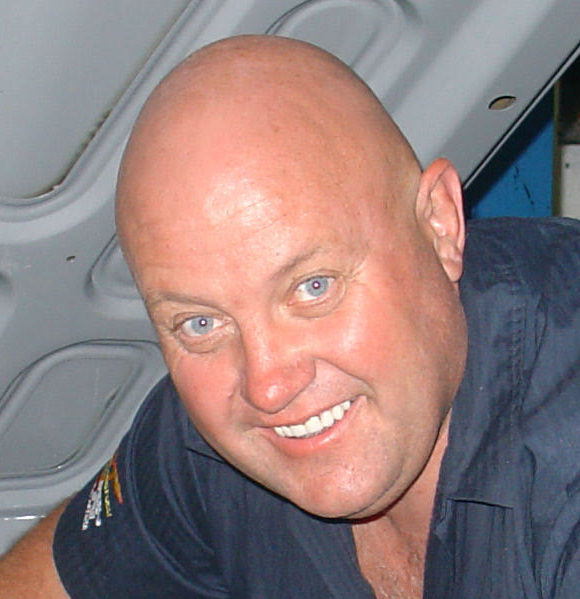 Rob Herrod
Managing Director
Herrod Motorsports
I have known Chris for over 15 years, as a supplier, a friend, and a mentor. Chris is one of the smartest people that I know. His ability to solve complex problems with simple creative solutions is second to none. He is honest, kind, and generous with his time. At this disruptive time in our industry, with OEMs working to lock the aftermarket out, and regulators bearing down, I can think of no one better to steer our organization through these challenges. Chris is an expert in this area, with the savvy and poise to work with regulators, OEMs, and member companies, to ensure that our industry has a bright future.

Robert Simons
V.P. of Advanced Manufacturing
Edelbrock LLC
I encourage my fellow SEMA members to vote for Chris Johnson for the SEMA Board of Directors. Through the years of knowing Chris and seeing the level of insight he has when it comes to vehicle electronics and emissions regulations. It is clear that Chris is one of the few people in our industry that understands these two major hurdles not only as a business owner and enthusiast but also from a technical and legal standpoint. His engineering experience allows him to help target areas SEMA members will be able to strive working in an ever changing environment. While many companies like my BBK brand are able to design an array of performance products, there will be no market long term if our industry doesn't continue to focus heavily on the regulatory and technological areas that will ensure hard parts can work properly with the latest electronics and emissions.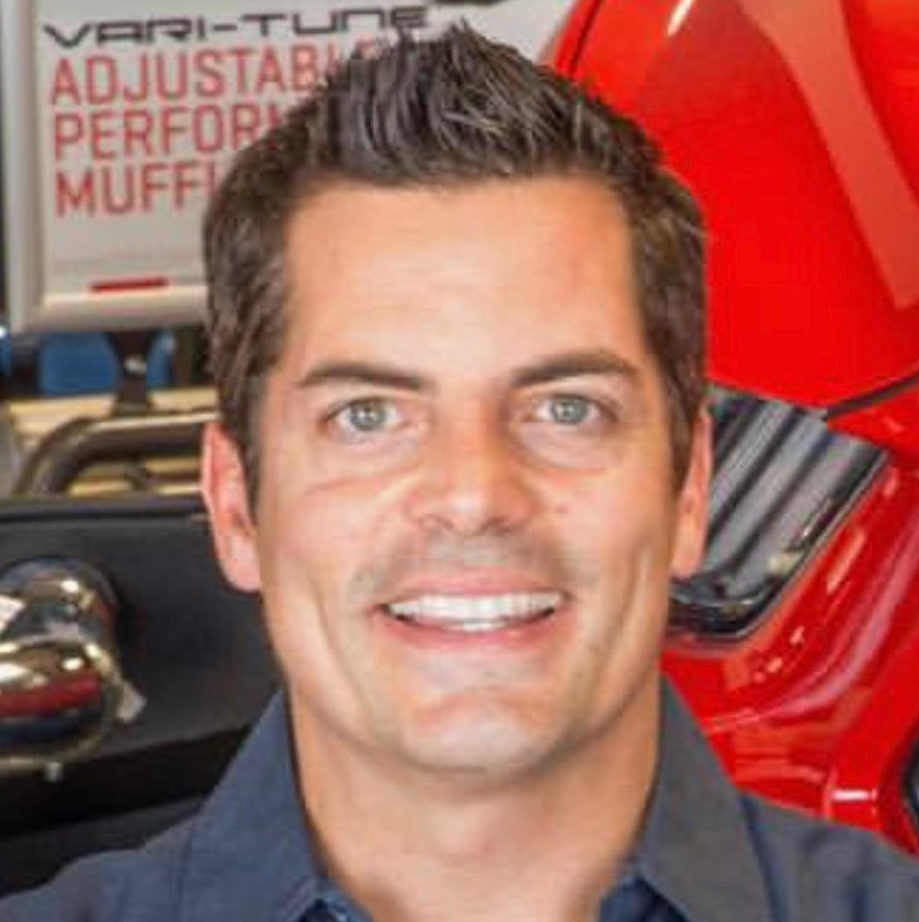 Brian Murphy
CEO
BBK Performance
I have known and worked with Chris Johnson for the past 20 years and feel that he would be a tremendous asset to the Board of Directors of SEMA. I met Chris during my tenure at Shelby American as VP and General Manager. His assistance in our low volume manufacturing platforms was crucial to our long- and short-term success and we could not have done it without him. Over the next twenty years I have seen his involvement in performance components, racing and street car performance, calibration and certification on multiple platforms and his work is second to none. I feel that his experience in vehicle and component calibration, testing and certification are crucial to our industry and his placement onto the BOD of SEMA will help all of us get ahead of the certification process instead of having to react to new regulations after they are put in place by the EPA, CARB, NHTSA and DOT.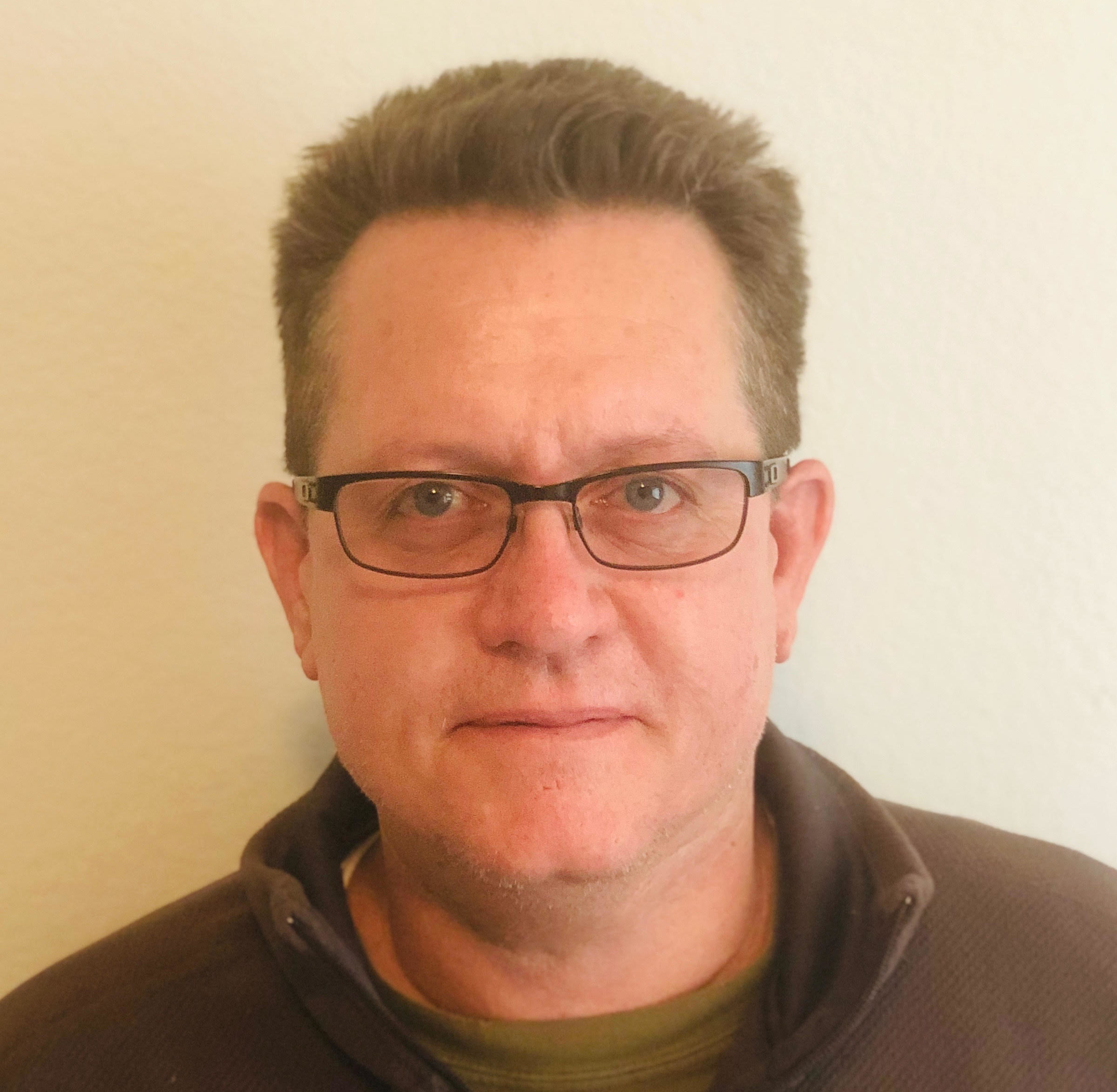 R Brent Fenimore
Director of Product Development
AC Cars, Ltd.
I have personally known Chris since 2006 and I would without a doubt say he's one of the most articulate, passionate and dedicated professional automotive sector ambassadors I have had the pleasure of working with and getting to know as a friend. Chris is extremely popular in the domestic US and international sector and has networked with most major established companies as well as up and coming businesses. I can quite literally think of no better candidate for this role to keep SEMA the driving force they have become. I was very excited to learn Chris was moving in this direction and know he's the best man for this role.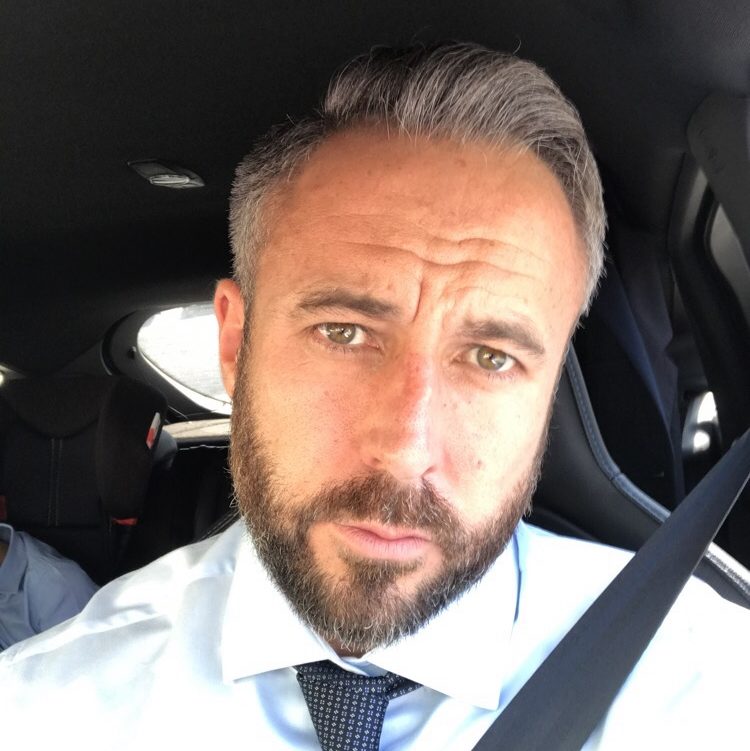 Jared Apollonios K.O.R
Managing Director
www.dreamscience.eu
Chris's goal is clear. He strives for those around him to succeed. He holds himself accountable to do what what's right to maintain integrity. It's also important to know that he doesn't shy away from a challenge. In the last 15 years, his call to action propelled him and those around him forward. His consistency to overcome road blocks demonstrates true wisdom. This is especially important today as we move toward an era of self-driving, autonomous vehicles with a culture unfamiliar with the benefits or achievements of SEMA and the racing community at large. I've had the privilege of seeing the leadership and passion he brings to our industry and know, if elected, you will too. You will find no better candidate than Chris Johnson.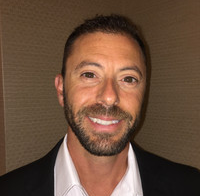 Charlie Mahoney
Business Development Manager
Derive Systems
Chris Johnson is a pioneer in the industry and a true automotive enthusiast. He will bring an insight into the promise of the industry's future and the challenges it will face in the years to come.
Steve Turner
Editor of Fastest Street Car magazine
I have been involved with Chris Johnson over the past decade as an employee, colleague, dealer and supplier along with having Chris as an industry mentor and adviser. I am incredibly fortunate to have had the opportunity to learn so much from an industry leading influence, business owner, visionary, inventor and trendsetter. I personally have seen Chris predict new changes and trends that are coming for the automotive industry and take the market lead before anyone realizes there has been a change. It's not often you have an opportunity to work with someone so genuine as a person and well respected in the industry we serve.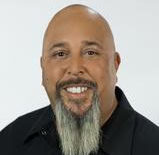 Johnny Johnson
Director of Sales/ Industry Relations
The Tuning School / Tuned Media
Anyone who knows Chris, certainly knows he's a worthy candidate and true advocate for our right to race. With a strong dedication to the growth of our industry and young executives like myself, he will serve as a great voice and leader to our association.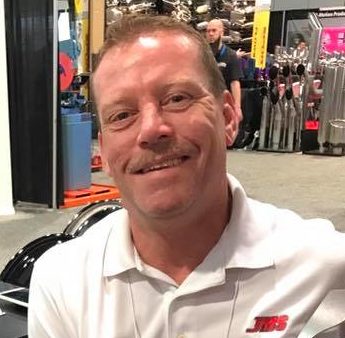 Brad Grissom
Vice-President Sales – JMS Performance Group
I support Chris Johnson for the SEMA board of directors. Chris has dedicated his life to the automotive aftermarket and will represent the industry with the same vision and success.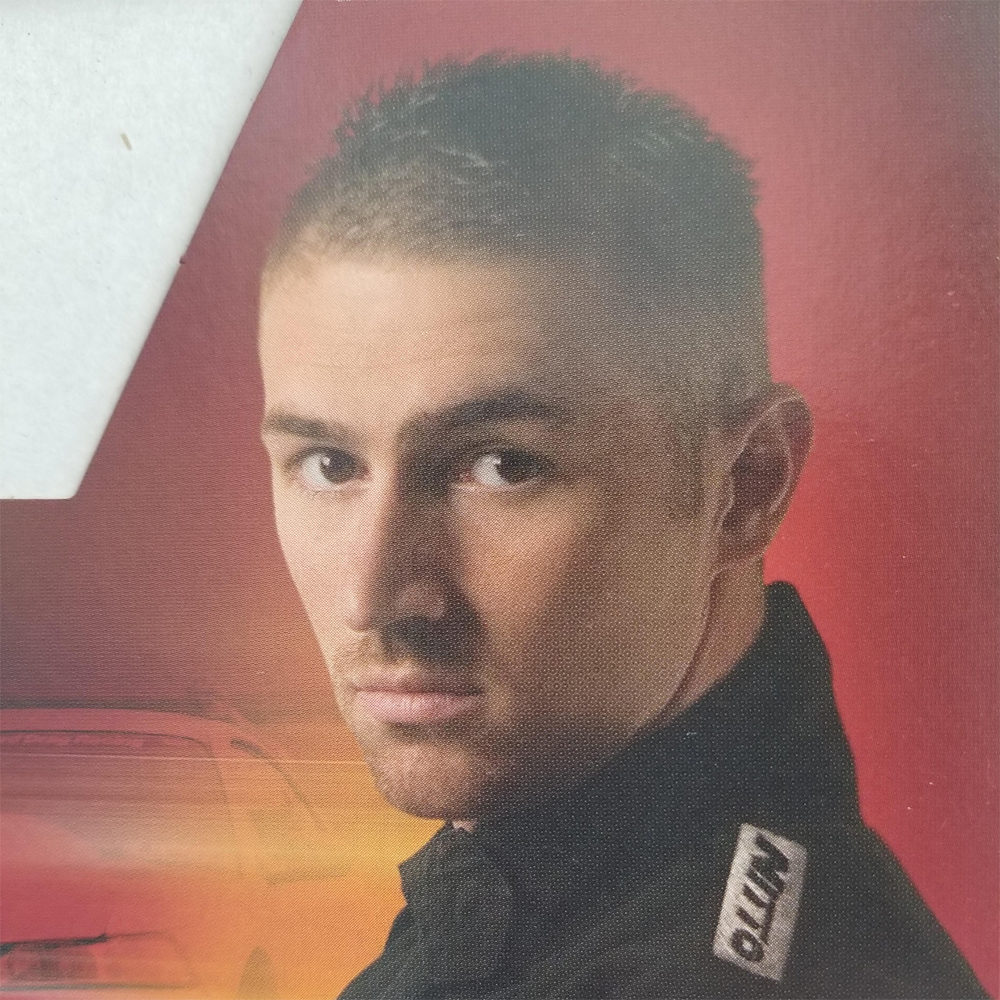 John Urist
Founder, Hellion Power Systems
I've known Chris since 1996, through the Mustang tuning and drag racing scene, various vehicle projects, and even a couple of SEMA builds in conjunction with Ford Motor Company. With those vehicle's we have set records and achieved many 'industry firsts'. Paul's High Performance would not be as successful as we are without Chris' help. I have been working in the automotive industry for more than 30 years and I have not come across or seen anyone with a similar skill. From conquering complicated hex code to designing customer friendly devices that have E/O's. We need a leader and advocate for our industry as we reach for the new and upcoming vehicles and aftermarket parts that are not even thought of yet.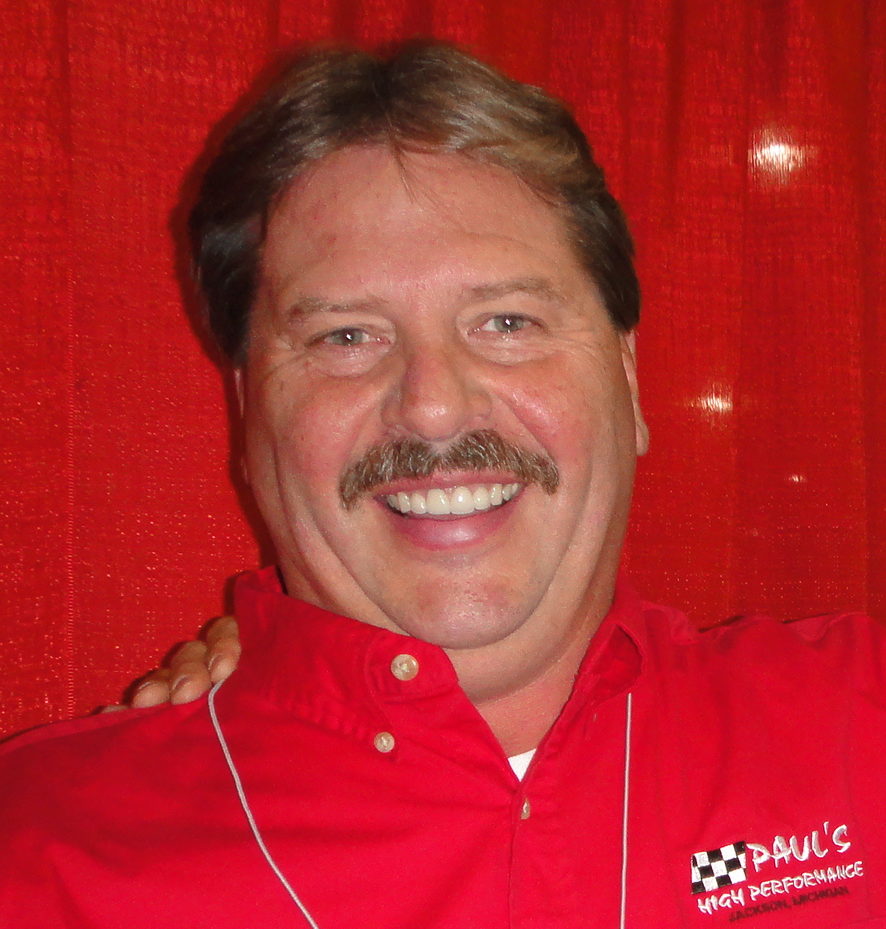 Paul Svinicki
President
Paul's High Performance
I have known and worked with Chris Johnson personally for 15+ years. Over these years, Chris has been one of the most consistent and respectable men that I've ever had the pleasure of knowing. We met through the automotive aftermarket industry, and I consider him a close friend. His knowledge and love for the industry shows in his pursuit for perfection. Chris has been very successful in the industry. His innovation is unmatched.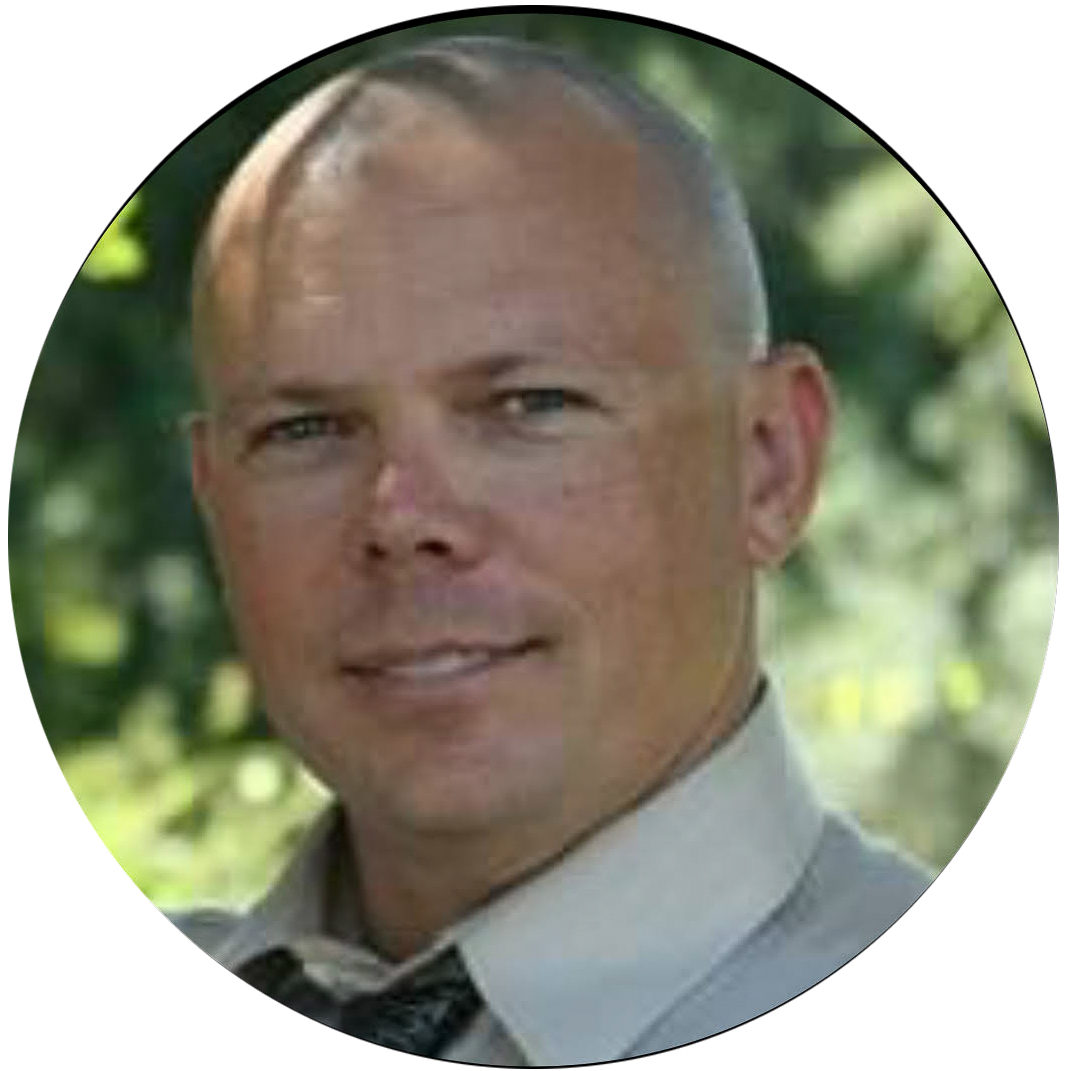 Glen Castle
General Manager / Publisher
The Enthusiast Network / Recoil
I've known Chris Johnson for over 25 years, and during that time he's been inspiration, friend, and innovator in the automotive industry. I would personally like to endorse Chris Johnson for the 2019 Specialty Equipment Market Association Board of Directors. In 2014, after 20-plus years in magazine publishing, I started my own company, REVan Media Inc. REVan Media provides clients such as Ford, Hot Rod magazine, Holley, NHRA, E3 Spark Plugs, Tremec and many others with informative, entertaining and news-worthy print and Internet content. From the start, Chris was supportive, and understood many of the challenges I would face. He provided excellent advice that has helped me become a successful business owner. Chris has the experience, passion, dedication, and knowledge to represent the entire spectrum of car enthusiasts, racers, manufacturers and the media. I've worked hand-in- hand with him on a multitude of magazine and web projects, and Chris consistently provides solid results with a positive attitude. It's a pleasure to work with Chris and I'm sure he will make a great addition to the SEMA Board of Directors.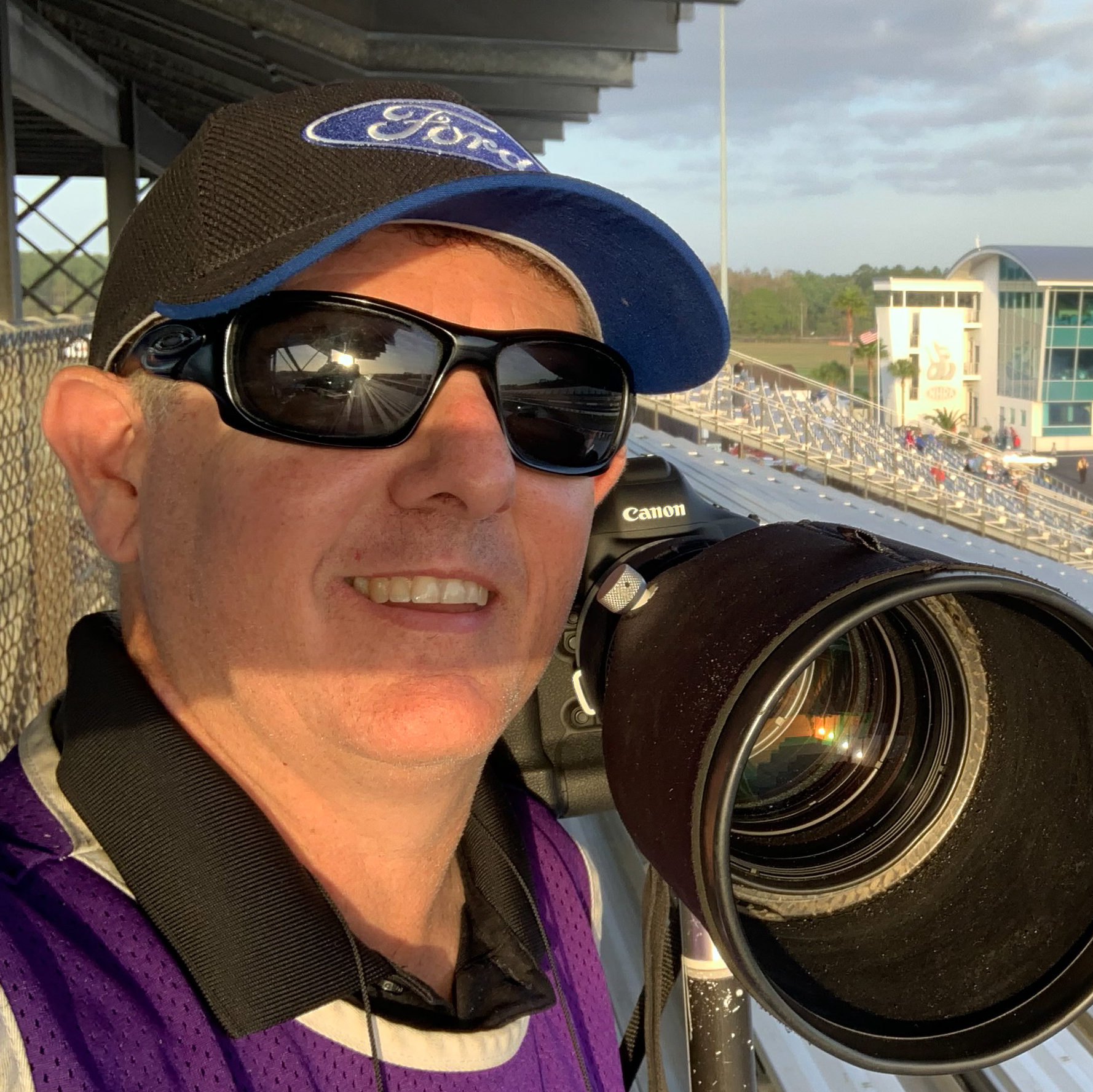 Evan J. Smith
President REVan Media Inc.
I'm supporting Chris Johnson for SEMA board of directors. When I got my first job in the industry ten years ago, Chris and I hit it off immediately. Not only is he a great friend, but he's an incredible inventor and innovator, as well as an accomplished entrepreneur and business owner. Chris has dedicated his career to advancing the automotive aftermarket and improving the experience of the consumer by constantly refining and expanding on products and services that he and his companies offer. I have no doubt that Chris will be an excellent fit for the SEMA board, and will work tirelessly to serve the automotive aftermarket with intelligence, dexterity, and integrity.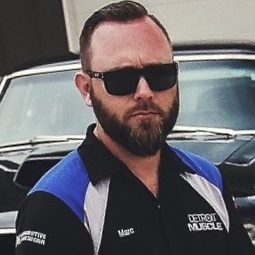 Marc Christ
TV Host
I have known Chris for many years and started my relationship with him in the racing community over 20 years ago. He's been in the industry as a racer and now a leader. As a racer you have an instinct that gives you an edge on getting things done. Clearly he has been doing great things for the automotive aftermarket. As president of Livernois Motorsports we are in the same industry and arguably a competitor in some aspects. Chris has always been helpful and I think he would be a excellent candidate and a great voice to be part of the SEMA board. He has my vote.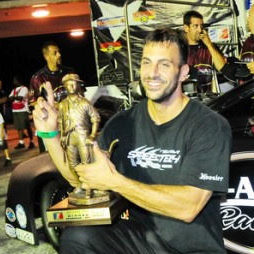 Dan Millen
President Livernois Motorsports & Engineering
As owner of American Racing Headers, I'd like to take a moment to express my enthusiasm and vote of confidence for Chris Johnson of JMS.
Having first hand knowledge of his outright professionalism and passion for Motorsports, I have absolutely no doubt he'd be an outstanding addition to the SEMA board. There's never been a more critical time for rock solid representation to help preserve this industry from those that would prefer to see its demise. Chris Johnson will deliver and I applaud him for participating in the election of this all important position.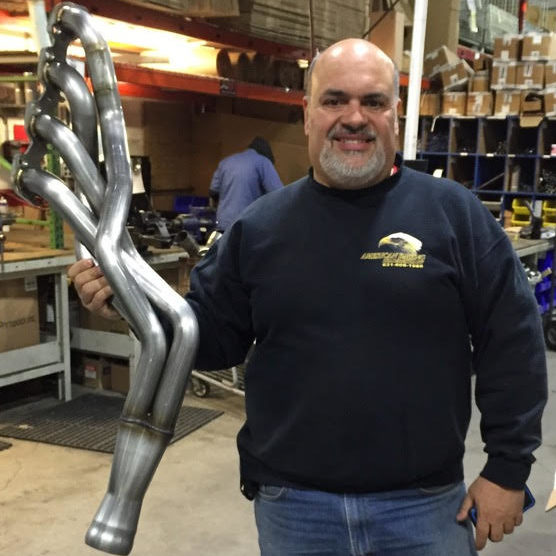 Nick Filippides
Owner/Operator American Racing Headers
Chris Johnson is exactly the shot in the arm SEMA and the automotive aftermarket industry need right now. Fighting for the rights of the aftermarket industry is nothing new to Chris, he's been doing that longer than anything else. It's his unique insight & keen ability to develop partnerships ahead of the current generation of performance cars that makes him perfectly suited for a SEMA Board of Directors position. His passion for the aftermarkets protection and advancement are close to his heart and he has the willingness to make a global impact for the good of the industry. I encourage my fellow SEMA members to Vote for Chris Johnson for SEMA Board of Directors.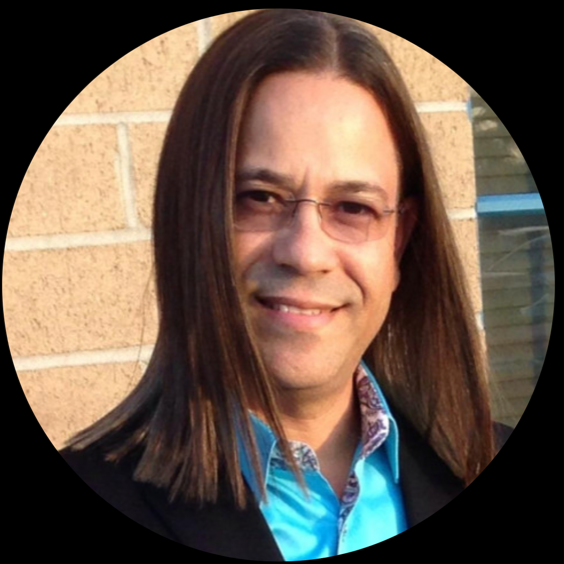 Mike Acosta
Director of OEM & Dealer Relations & Marketing CarbonLine Wheels LLC
Chris Johnson is one of the most capable business leaders in the automotive industry. Chris' knowledge of the automotive industry is wide ranging from: business management, product design & manufacturing, patents & trademarks, C.A.R.B. compliance and the list goes on and on. It is not often that you can find someone who has walked "in your shoes" to represent you and your business with SEMA. Chris will be instrumental in keeping our industry alive and prospering. That's why Chris Johnson is my choice for SEMA Board of Directors.
Andrew Zimmer
President ZPE Inc./Griptec
I've known Chris Johnson since James Lawrence and I started the NMRA back in 1999. Chris is a performance innovator and enthusiast who fully understands the modern challenges faced by the aftermarket and racing industries. Chris' in-depth knowledge of regulatory threats and challenges facing our industry will prove invaluable if he's able to serve on the board of directors. Chris has my support.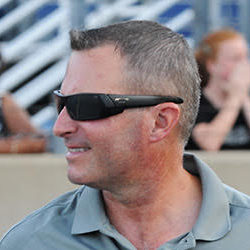 Steve Wolcott
President & CEO of NMRA Ford Nationals & NMCA Muscle Car Nationals
On behalf of the entire Lethal Performance team, we would like to endorse Chris Johnson for the 2019 SEMA Board of Directors. As one of the owners of Lethal Performance Inc I've known Chris Johnson since 2002 before SCT was founded. Since then he's not only become a great friend but also a mentor to me and my business. His knowledge and passion for this industry is inspiring to myself and many others and that's the type of person we need in the position he's running for. Someone who understands and cares about the industry as as well as someone who wants to preserve and protect our passion for the aftermarket automotive industry is crucial for our future.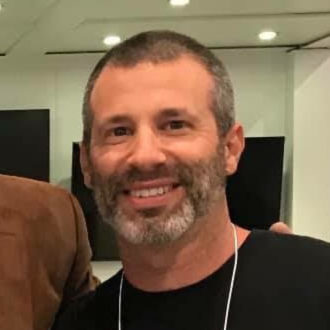 Jared Rosen
Owner Lethal Performance Inc.
My first experiences with Chris were in the late 90's when he was one of the few that offered stock PCM tuning solutions. Since then, he's created companies that influenced others and ended up creating a new market of providers. As I've gained experience with myself and other people in our industry it's clear to me that Chris's largest asset is his character. Few people in the automotive industry balance character and reputation as well and Chris does and I know the industry needs that. As others have noted the regulations surrounding emissions could squash our industry if we don't have SEMA in place to be our voice, remember we are a small percentage of the population with a large carbon footprint. Our industry needs guys like Chris to be our voice and make sure we're able to continue and grow what we're all very passionate about.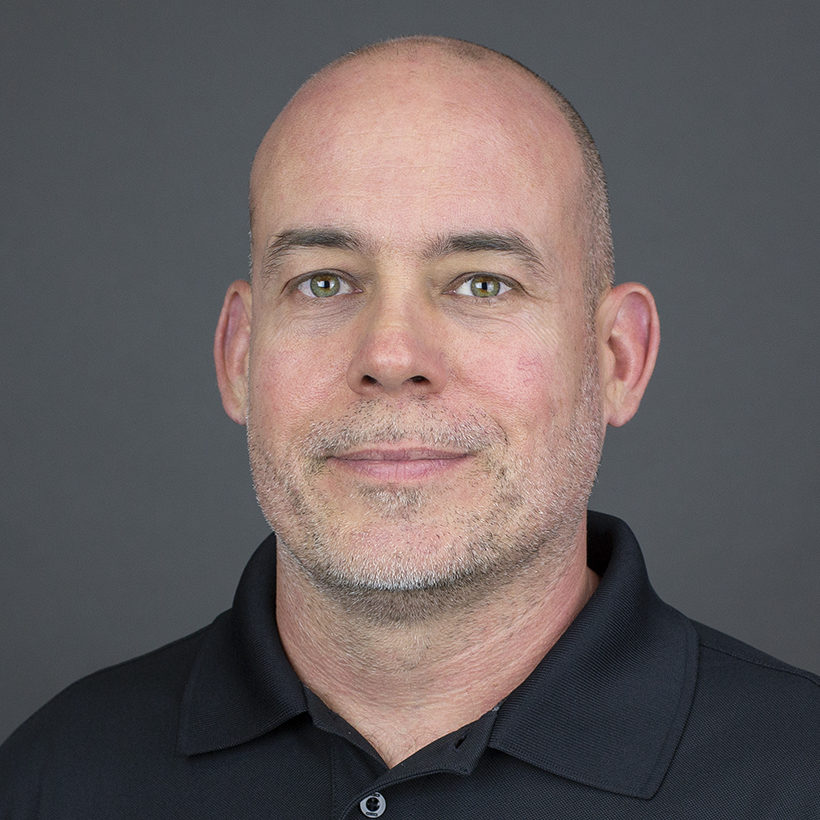 Jay Meagher
Founder Real Street Performance
I have known Chris Johnson for nearly 20 years and he is the right guy for the SEMA Board of Directors as the high-performance aftermarket faces new challenges. He has experience in understanding and working with today's government oversight and regulation, as well as the knowledge to help move our industry forward for continued growth. There is no question he has a deep passion for customization and performance and when combined with his business acumen, Chris would be a tremendous asset to the SEMA Board of Directors.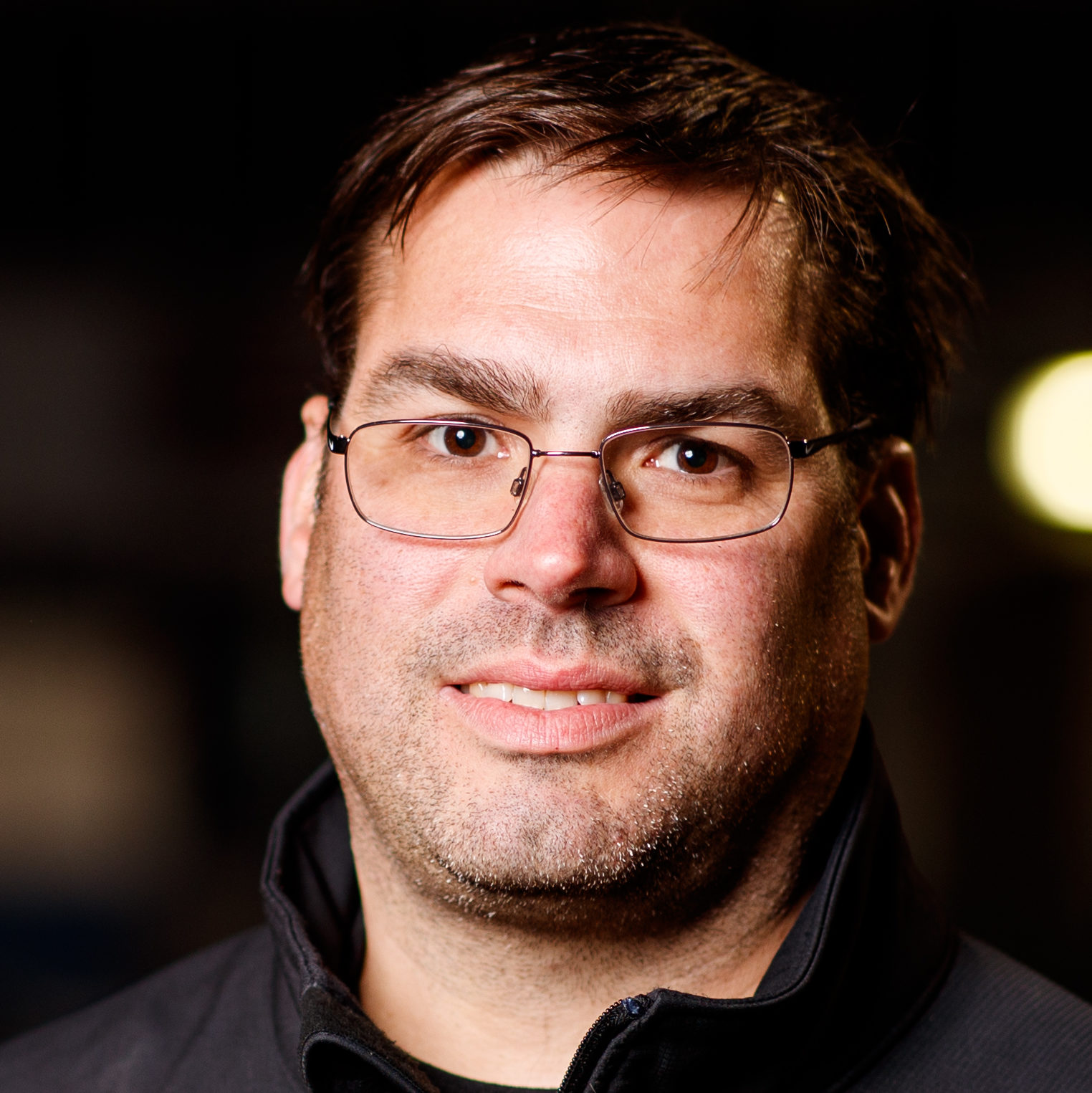 Michael Galimi
Director of Content and Marketing NMRA Ford Nationals / NMCA Muscle Car Nationals
As a racer, tuner, and enthusiast I've been lucky enough to use almost every EFI tuning system ever developed. That's allowed me to also meet a lot of different tuners… And I can say that Chris Johnson is one of the finest in this industry. Chris has built tuning software and hardware for years and he has always done it with integrity, honesty, and commitment. Back in the day, we didn't have to worry about government regulations clamping down on our hobby – we just made things go fast! – but now, that threat is all too real. Chris knows first-hand how to guide our industry to paths of compliance and how to thrive even within the EPA and ARB systems. Chris knows where we've been and where we are going. I support and endorse Chris Johnson for the SEMA Board of Directors.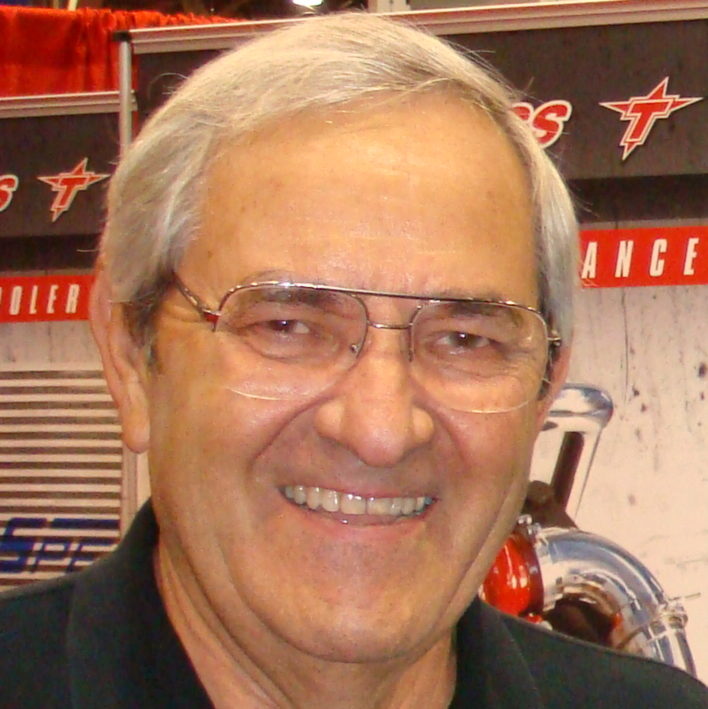 Kenny Duttweiler
Owner Duttweiler Performance